Fangirling: "Once Upon a Time" season premiere
Tonight marks the beginning of season five of ABC's
Once Upon A Time
. This has been my favorite show since the night it all began. My friends just don't understand my love for this show. That makes it kinda awkward when I start fangirling. So, I have decided I'm going to fangirl on my blog because I can't contain it. I know this is a book blog, but it's my blog and I can do what I want. Besides, the show is based on fairy tales. That's book related.
If you've never watched OUAT, I suggest hopping on Netflix and starting at the beginning. It's the only way you're really going to know what in the world is happening.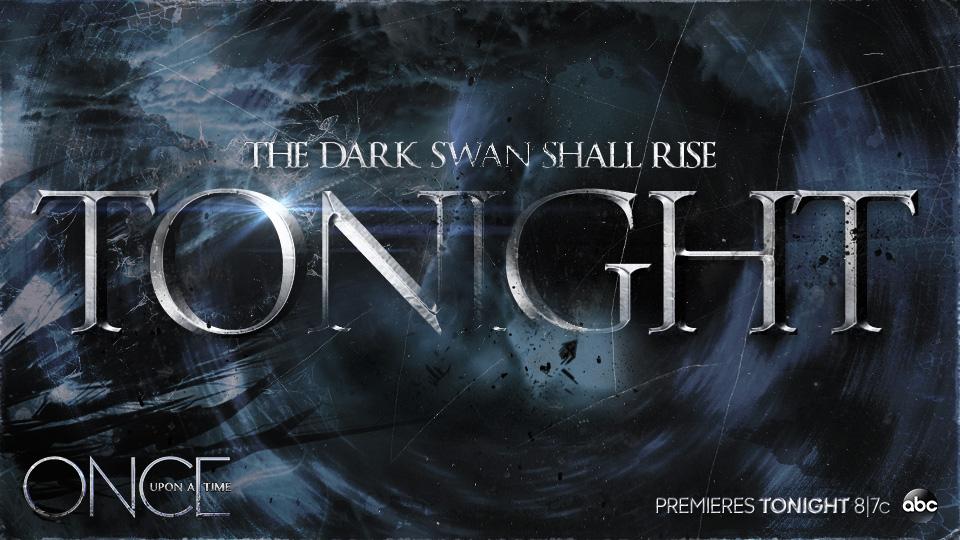 Image via @OnceABC on Twitter.
Without further ado, here are some thoughts I had while watching the season premiere.
SPOILERS. Obviously.
Little Emma is so cute. And so heartbreaking. I'd adopt little Emma.
Is that movie usher Lancelot? How the heck did Lancelot end up in a movie theater in Minnesota??? And why is he being so creepy?
Ooh, Hook and Regina are going to be fun this season. So much anger.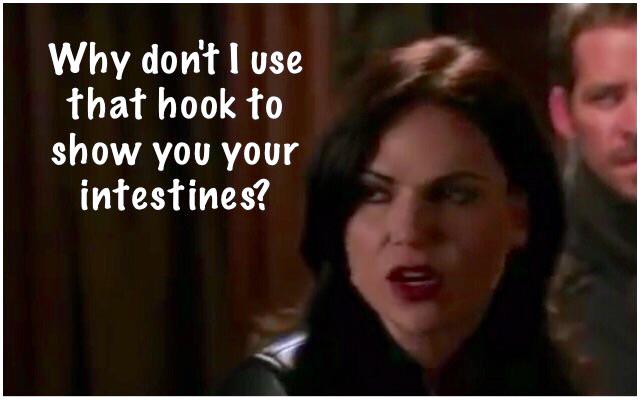 Image via @OnceUponAFan on Twitter.
The dagger is part of Excalibur? What??
Rumple is back in all of his sassy glory. He is so much more fun than Mr. Gold.
Emma doesn't seem so dark.
Emma is chasing the blue light like Merida in Brave.
And there is Merida!
"Just be glad you're not a bear." -Merida
"You need a hobby." -Rumple
Never pull the wookie prisoner gag twice. -How did Henry get so good at deception?
Robin was reading Goodnight Moon to baby Neal. :)
Zelena is absolutely nuts.
Seriously, stop doubting Regina.
"I'm not sure my insurance covers going airborne." -Granny. I'm pretty sure no one's insurance covers taking your diner to a magical land via a twister.
I love Grumpy & Snow's friendship. Its the best.
Oh, Emma. NO!! Don't crush the heart!
Hook to the rescue!!! Yay!
All the CaptainSwan feels.
We better get a TLK between Hook and Emma to save her from the darkness sometime this season.
Hook is the best. I want to date Hook. I don't care if he is fictional. Don't judge.
Emma gave the dagger to Regina!?! Okay, well I guess that makes sense.
Why is everyone always losing their memories? Seriously. Every season.
And now Emma really is the Dark One. She looks a lot like the White Witch from the Chronicles of Narnia.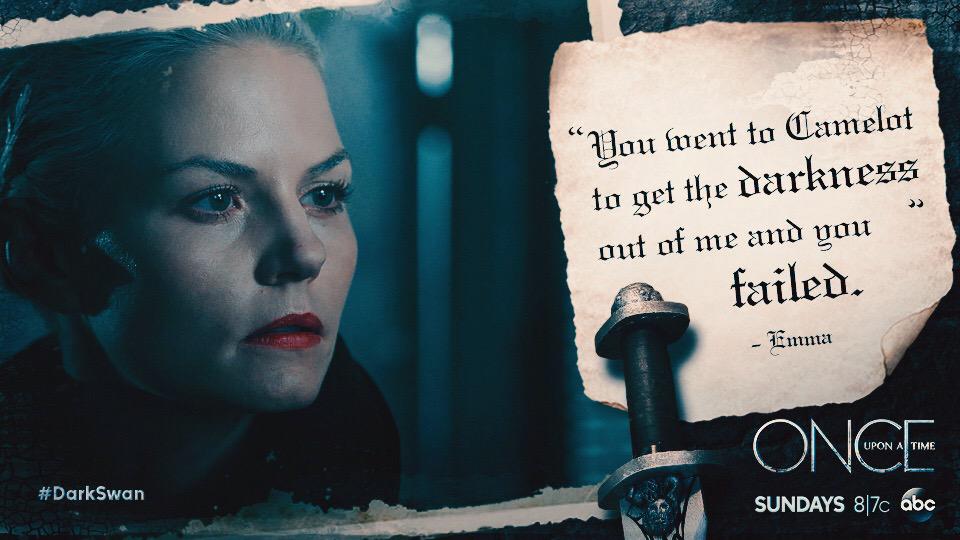 Image via @OnceABC on Twitter.